About Bladder Cancer
According to the American Cancer Society, about 81,400 new bladder cancer cases are expected in 2020 alone. It is the fourth most common cancer for men and it is less common in women. Senior-aged individuals are the most at risk.
Massive Bio's number one priority is to create positive outcomes for cancer patients. With the Clinical Trial Matching Service and Virtual Tumor Board, you are one-step closer to reaching that positive outcome.
Cancer clinical trials are important for cancer treatment; they find and prove new ways to fight cancer. By participating in a clinical trial, you can find the best treatment for your bladder cancer and help others who are struggling with bladder cancer. Getting access to the right clinical trials and right treatments shouldn't have to be overwhelming. That's why Massive Bio uses the clinical trial matching service to match bladder cancer patients to the right clinical trials based on the stage of disease, biomarker status, geographical location and past medical history.
Why Join a Bladder Cancer Clinical Trial?
Clinical trials for bladder cancer provide access to brand new therapies that are evaluated by the FDA (Food and Drug Administration). Clinical trials are conducted to ensure the efficacy and safety of clinical research in order to prevent, treat, or diagnose cancer.
Massive Bio's SYNERGY-AI Clinical Trial Matching System matches patients to clinical trials based on their individual cancer case. By using 100 data points including location, cancer type, and biomarker status, cancer patients will find the trials that are most suitable for them.
Benefits
Find Colon Cancer Clinical Trials
Let Massive Bio's virtual matching system do all the work for you. Our team finds the best clinical trial options for you, while you remain safe in your home, avoiding travel until the enrollment process is complete for the clinical trial of your choice. When your matching clinical trial results are ready, our experienced patient advocate will walk you through the process of enrolling in the trial and will even help get over any hurdles that arise during the enrollment process. Our goal is to create positive outcomes for cancer patients. Call us today to learn more about how we help bladder cancer patients access new treatment options through clinical trials.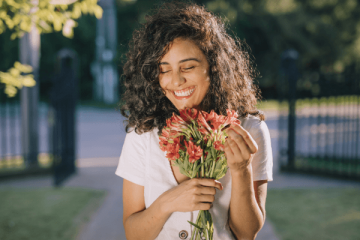 Massive Bio offers a world-class precision oncology Virtual Tumor Board (VTB) service, offering you unparalleled knowledge and constant support on your cancer journey. Free initial consultation to start …
Read more
Do You Have Any Questions?
Be one step closer to unlocking bladder cancer treatment options.
A second opinion without leaving home by US oncologists.
Explore options for therapy when you have relapsed or current therapy has failed.
Access to clinical trials & immunotherapy options where appropriate.
I've been working hard to find a clinical trial that I may fit into. It has not been easy. With my recent progression of bladder cancer, I've been working hard to find a clinical trial that I may fit into. It has not been easy. I am so lucky that recently, I talked to a company that helps people like me. If you register, they will connect you with a clinical trial - even if you do not have progression.
Massive Bio was quick and insightful in finding me the best clinical trial option. In one-week, Massive Bio was able to provide me with personalized clinical trial options that were specific to my bladder cancer case. Collaboratively, we agreed that the clinical trial Massive Bio identified was the best option to move ahead.
"Massive Bio gave my mother and our family a new lease on hope and time." Dealing with a cancer, where all the standard options are limited, Massive Bio helped make the case for new immunotherapy which was selected specifically based on my my mother's treatment challenges. When our oncologist left, Massive Bio took us that much further.
Next
Previous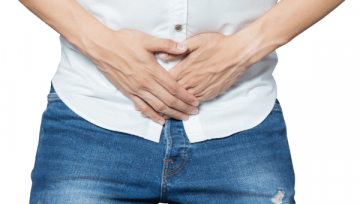 Bladder cancer is one of the most common types of cancer that affect hundreds of thousands of adults every year. Bladder cancer is more common in men than in women and it may occur at any age, but it mostly affects older adults. Bladder cancer originates from the cells (urothelial cells) that line the lumen …
Mission
We are unwavering in our commitment to create a world without cancer. We believe all people should have equal access to leading edge therapies and new-emerging clinical trials, regardless of where they live or their ability to pay.
Vision
Massive Bio will become the hub to connect patients to the best treatments available, including clinical trials. We will be the preferred partner for Patients, Healthcare Providers, Pharmaceutical Companies, and Clinical Research Organizations as we will create a space where we will connect the right patient, with the right treatment at the right time and place.
The clinical trial matching system can be accessed on our website and our mobile app, SYNERGY-AI Cancer Trial Finder.
We request medical records digitally through fax. 
We send clinical trial matching reports via email directly to patients within 7-10 business days of receiving medical records.
We will call you to discuss your clinical trial match report and the next steps to enrollment. 
The process is entirely virtual until enrollment is completed, and the first appointment is scheduled at the clinical trial site.
Clinical trials give bladder cancer patients early access to novel treatments that are being evaluated for approval by the FDA.
Once you receive your match results, an oncology case manager will call you to discuss your options and decide if a trial is right for your case. Massive Bio would never advocate for you to enroll into a trial if it did not have the chance to benefit your specific cancer case. Once a trial is chosen, our team will handle all logistics and facilitate enrollment until the process is completed.